Handmade Dragon Skull Fossil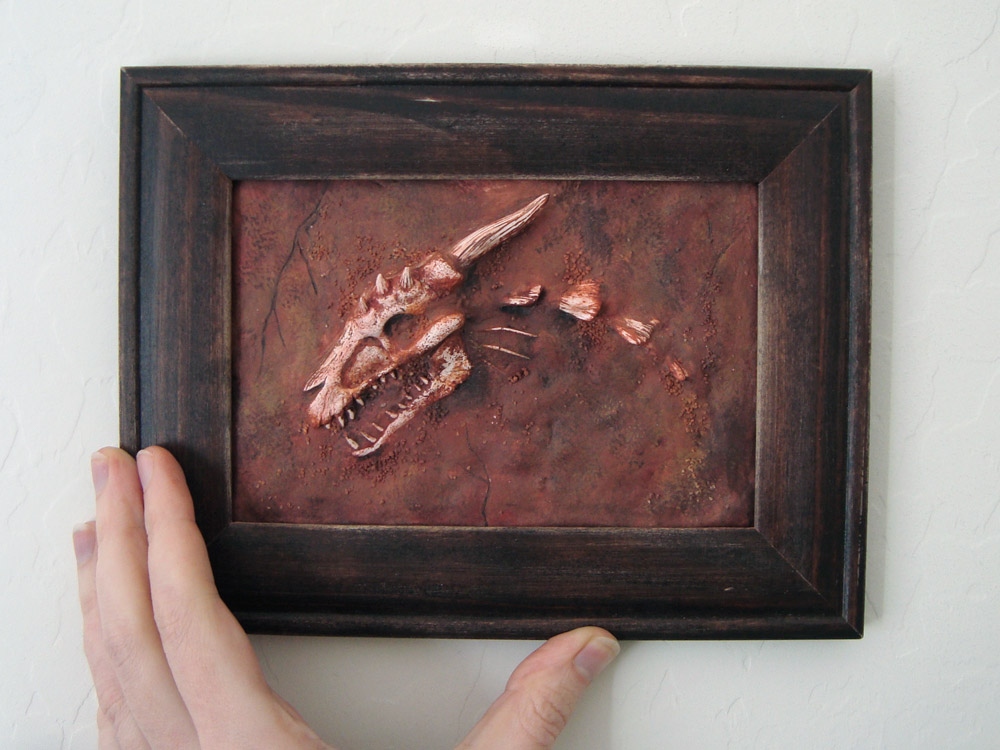 This little one is Specimen 1314-JY. It's a handmade polymer clay sculpture embedded in air-dry clay to imitate the look of a real fossil being exposed from the rock by wind and weather. I love all his cute sharp teeth and spikes!
This fossil has been sold!
---
Categories: Artwork, By Subject, By Type, Fantasy, Just Dragons!, Traditional Art/Sculpture
Tags: distressed, dragon, fossil, frame, hand sculpted, handmade, one of a kind, OOAK, polymer clay, sculpture, skeleton, skull
Live Date: 11/25/2013 | Last Modified: 11/24/2013