Wolf Skulls Spotted at Halloween Horror Nights 2019!
Sarrah Wilkinson - 10/20/2019
I was really excited to see that a pair of our wolf skulls were being used as pauldrons for this awesome stiltwalker beastie at Halloween Horror Nights over in Universal Studios in Florida. I'm sorry this isn't the best photo - if anyone happened to get a great picture of this guy, I'd love to see it!
If you need a mask of your own, we've got them in the shop!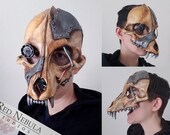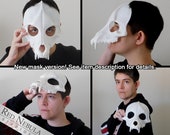 ---
Categories: Costuming
Tags: 2019, canine, cast, coyote, dog, Florida, fox, Halloween Horror Nights, HHN, jackal, mask, resin, skeleton, skull, Universal Studios, wolf
Live Date: 10/20/2019 | Last Modified: 10/20/2019