Dragon Skull Wall Plaques and Prop Pieces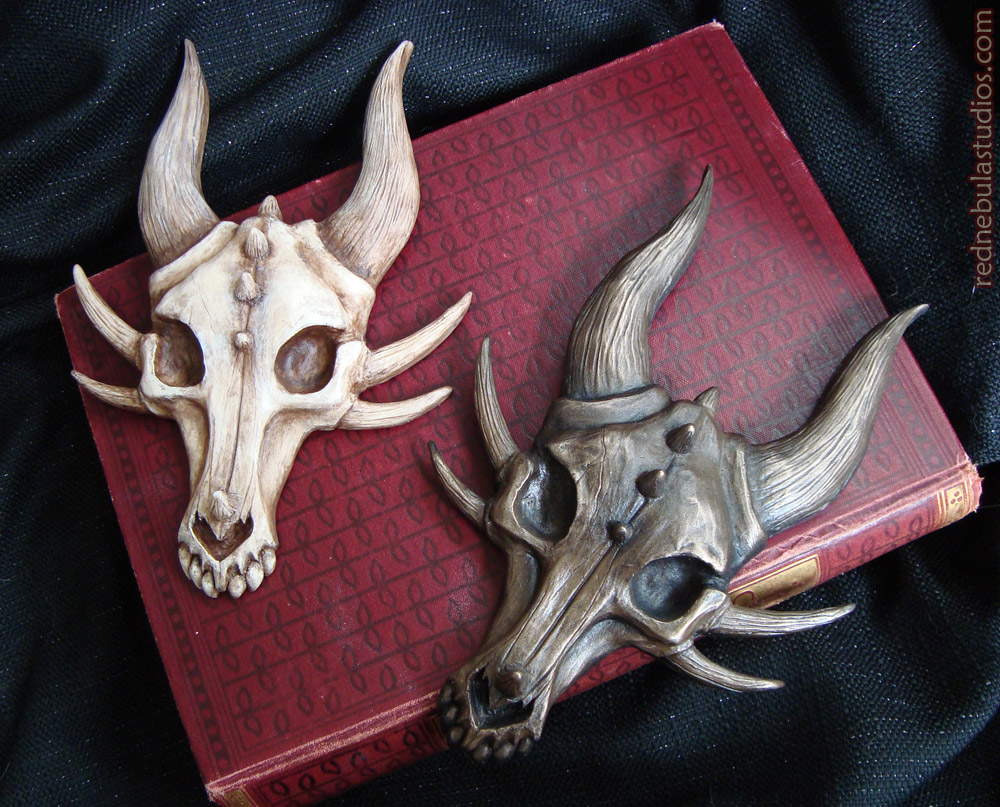 These are resin dragon skulls, sculpted somewhat flat to be used as wall hangings (that's what the ones pictured here are), or as decorations for armor, props, or whatever else you feel inclined to use them for!
The dark one is cold-cast bronze, a process that involves mixing bronze powder in with tinted resin and then buffing it to bring out the beautiful metal shine. The light one is tinted resin with no metal content, painted with acrylics to resemble aged natural bone. They are about 6.5" x 4.5" x 1" in size.
They started out as an original sculpture I created using oil-based clay. I then made a silicone mold and cast each one by hand. While they are castings, a lot of care goes into the final preparation and detailing of each piece.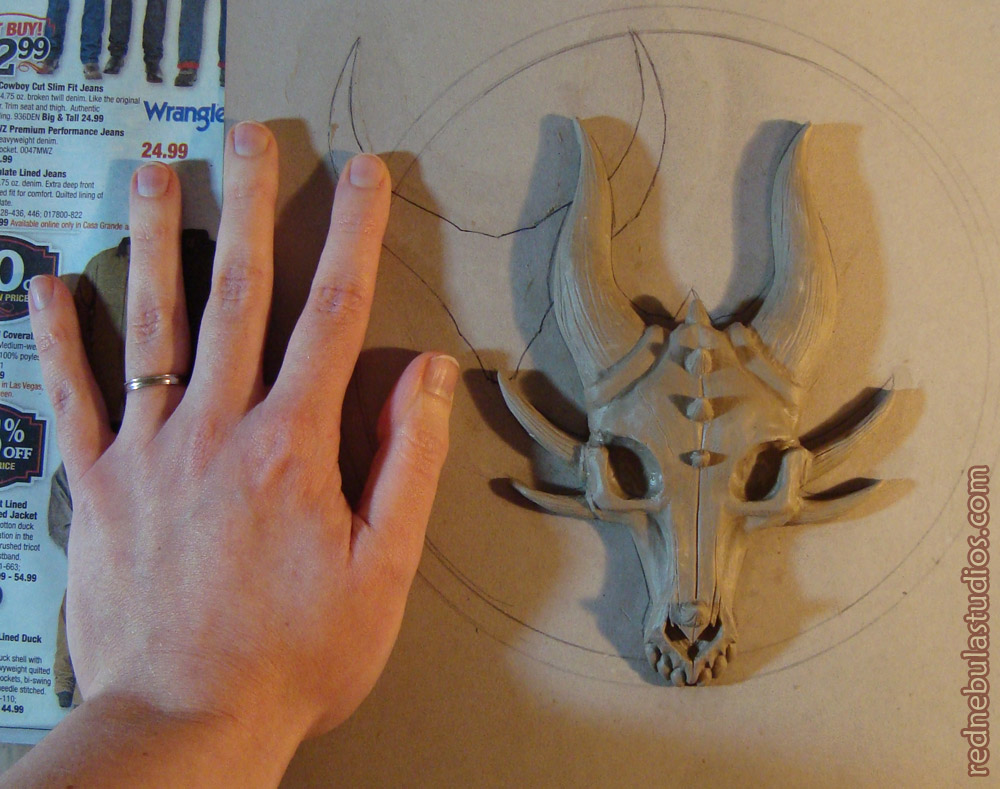 ---
Categories: Artwork, By Subject, By Type, Costuming, Currently Available For Sale, Fantasy, Just Dragons!, Masks and Props, Traditional Art/Sculpture
Tags: bone, bronze, cast, cold cast, dragon, fantasy, plaque, resin, skeleton, skull, wall art, wall hanging, wall sculpture
Created: 12/19/2013 | Modified: 12/19/2013