The Treasure of Generations - KNTR 2015 Calendar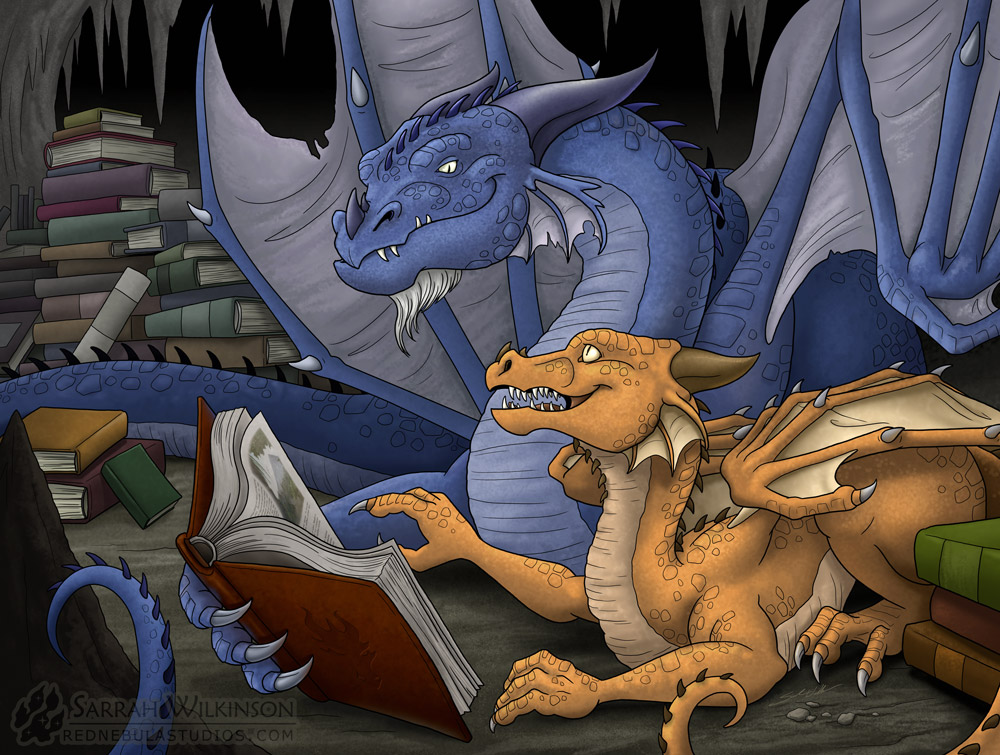 This is my contribution to the 2015 calendar for the Kids Need to Read charity, now updated with the final, digitally colored version. This calendar will be available starting in June of 2014, both at Phoenix Comicon and via their online store.
You can read more about Kids Need to Read on their website, and about the 2014 calendar, which contains some beautiful artwork as well!
Congratulations to Clinton Wolf, writer of Zombie Ranch, for his winning suggestion for the title of this piece, "The Treasure of Generations"!
Work in progress images:
---
Categories: Artwork, By Subject, By Type, Digital Artwork, Fantasy, Just Dragons!
Tags: 2015 calendar, book, book hoard, books, calendar, cave, dragon, dragons, hoard, Kids Need To Read, KNTR, parent helping child read, read, reading
Created: 10/1/2013 | Modified: 10/1/2013