Peeking Dragon Hatchlings
This is a set of handcrafted mini dragon egg sculptures with their tiny hatchlings in various stages of peeking out.
Some just have tentative clawed feet sticking out into the unknown, where others (like the one above) have the little dragonling's eye peering out.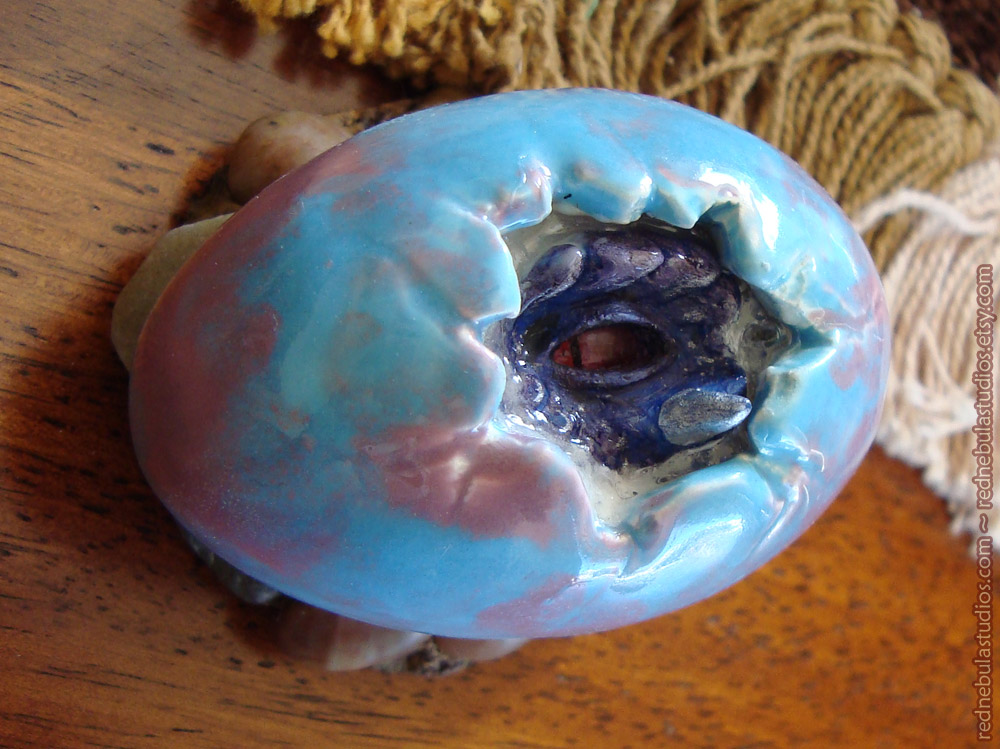 Each is made as a little paperweight, with a flat base covered in rocks and sometimes little shells. The bottom is covered in felt so it won't scratch any surface it's set upon. The eggs are made from ceramic, the base epoxy putty with stones and other found objects, and the dragons themselves are resin.
For those dragons with eyes visible, the eye is a glass cabochon with detailing painted on the underside. This gives a wonderful "follow me" effect - the dragon appears to watch you as you move around it!
These little dragonlings have now all been adopted.
---
Categories: Artwork, By Subject, By Type, Fantasy, Just Dragons!, Traditional Art/Sculpture
Tags: baby, ceramic, claws, dragon, dragonling, egg, epoxy, eyes, handmade, hatchling, mixed media, resin, sculpture
Created: 1/14/2014 | Modified: 1/14/2014