Popcorn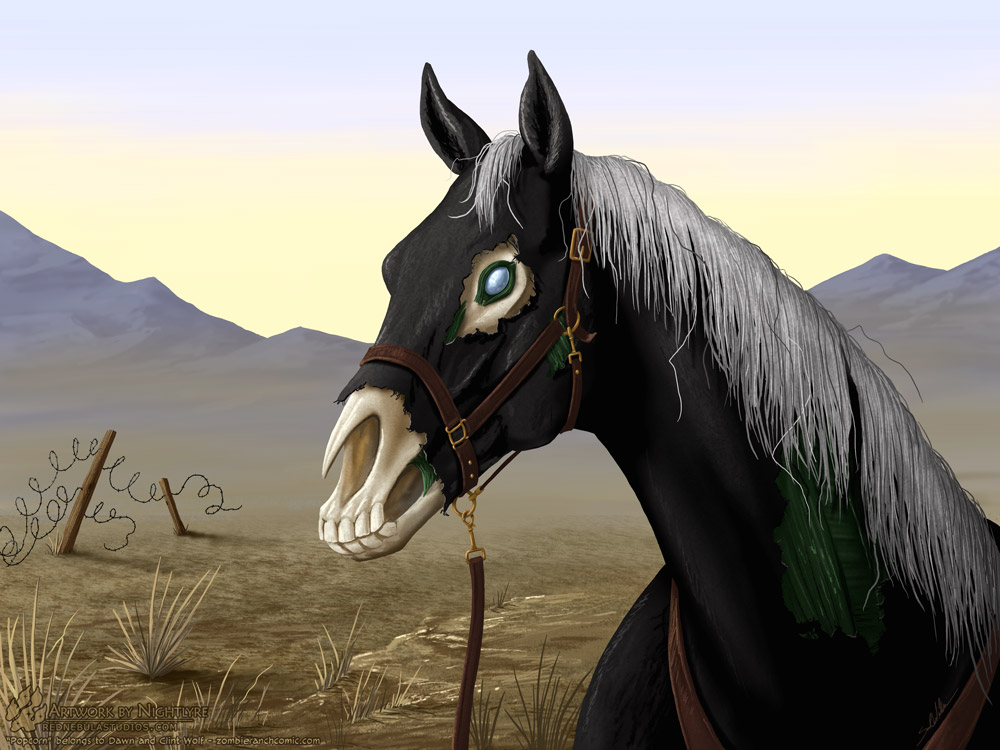 Welcome to the new old west! Don't be alarmed, he is quite docile.
Popcorn is an undead horse belonging to the main character from the webcomic Zombie Ranch. This is a combination birthday and Christmas present for the lovely Dawn, the comic's artist, and a Christmas present for Clint, the writer. I was rather startled to see they hadn't gotten fanart of Popcorn yet! He's so darned cool looking.
Enjoy the zombie horsie!
---
Categories: Artwork, By Subject, By Type, Digital Artwork, Horror/Dark
Tags: barbed wire, desert, digital, dusty, harness, horse, mane, old west, skeletal, skull, sky, undead, Zombie Ranch
Created: 12/22/2012 | Modified: 12/22/2012